DEFENSE MECHANISMS - THE COVER ART
For the cover art, I wanted to use a surrealist/visionary painting. There was no way I would put my face on the front cover (even on the back cover), I guess because 1/ I'm kind of a reserved person; 2/ I strongly believe the Music transcends the Musician. 
Then I came across MICHEL HENRICOT's oeuvre, and immediately fell in love with it. The colors, the textures, the sharpness, the subjects, all this seemed connected to the music I had in mind.
My first choice was a painting called "Ramparts", and I also wanted to call the album "Ramparts" (as in psychological rampart, but also the delicate pun ram parts...)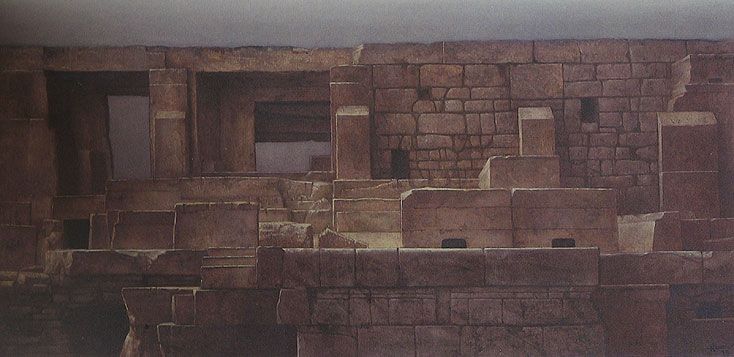 (Michel Henricot "Ramparts")
A few months later, I found this painting was a bit too "objective", or "natural". My next choices had more of a "sci-fi" connotation, plus a human presence. (see below)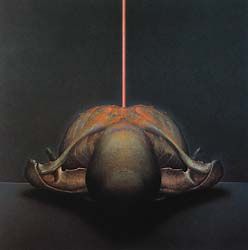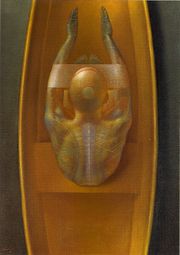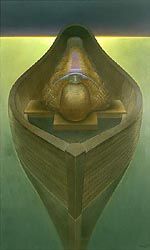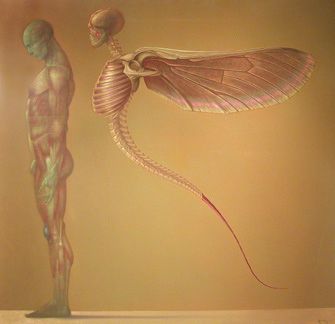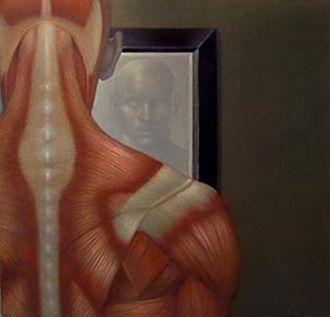 I finally picked "l'Alcôve II". The title "Defense Mechanisms" came to me naturally. Of course there's a reference to psychology, and several meanings are hidden in the painting and the song titles themselves - I don't want to tell everything here, I prefer to leave the listener find out by himself (or not!). 
Then I had to do a high-quality scan of "l'Alcôve II that would do justice to the colors, textures and details of the original. I'm really happy with the final result! At first I had planned to put my name + the album title on the front cover, but in the end I followed the tradition of some great 70s bands (King Crimson, Pink Floyd ...), that is: don't put any text on the cover, in order to emphasize it (and arise the listener's curiosity).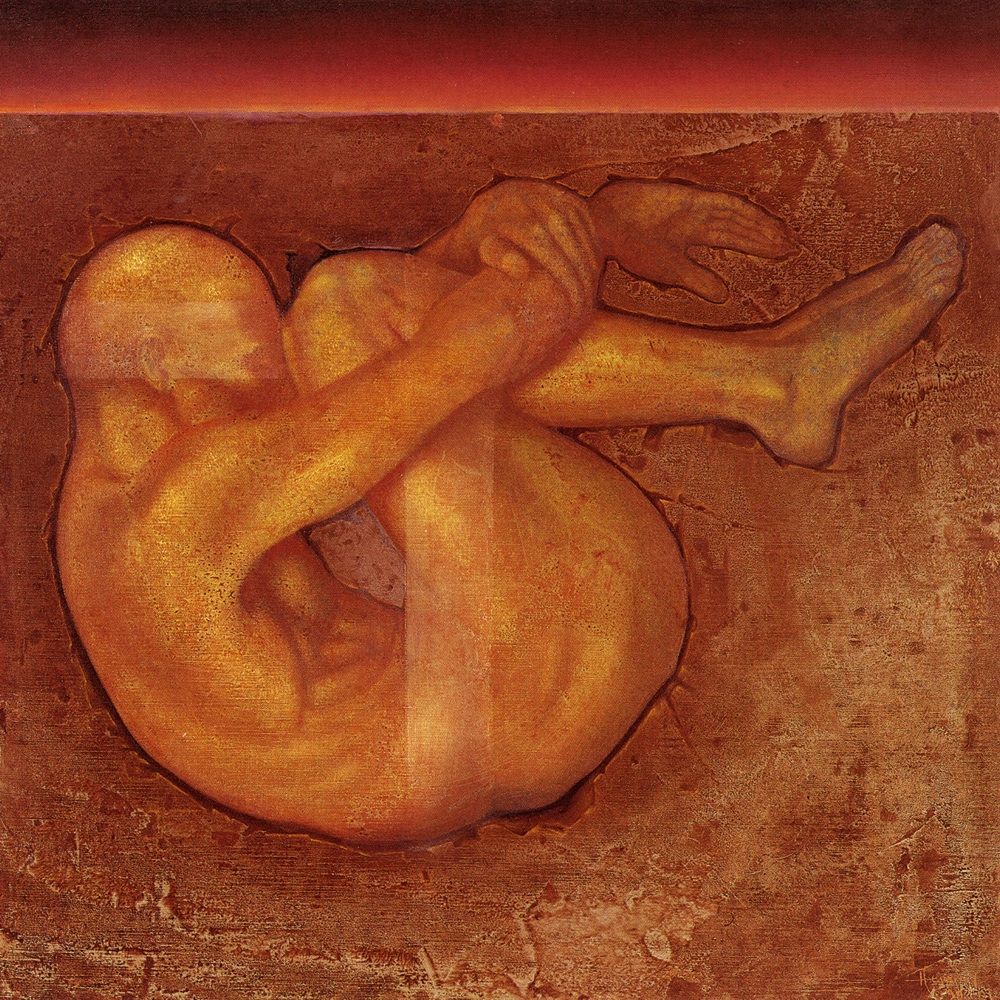 During the photoshoot with Hélène Joubert, I improvised that pose with the bandage, echoing Henricot's painting. The other picture, hidden behind the cd, is actually my bare face, in all its shameless seductive glory - I had to put it somewhere!