MAY 29th 2020 will see the birth of...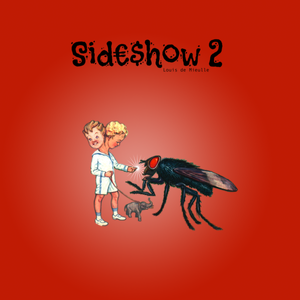 The follow-up to "Side$how" (2019). 
Freak-jazz reverie interpolating emotional counterpoints, ambient synth-hop, and disjointed dissonant riffs. 
Circus freak show featuring a tormented two-headed kid, a bellicose giant fly, and an adorable dwarf elephant. The intermission act presents the classic crowd-pleaser Bed of Snails. 
Louis de Mieulle: electric bass, keyboards 
Casimir Liberski: keyboards 
Eitan Kenner: keyboards 
Doron Lev: drums (2,4,5,6,7,8) 
Raphaël Pannier: drums (1,3,9,10) 
Recorded mostly live in Brooklyn (Wonderpark Studio) and Queens (The Arc), NYC 
Mixed + mastered by Chris Krasnow 
Composed and produced by Louis de Mieulle