LULU GAINSBOURG's first tour of France, promoting his album "from Gainsbourg to Lulu" (Mercury)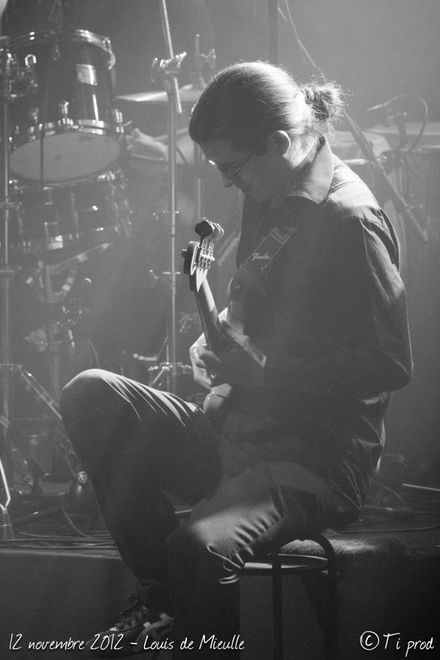 (On stage in Saint-Lô, 12 nov 2011)
Lulu Gainsbourg's first tour ended last week. What an inspiring experience! Large venues, high-end gear and major-type promotion. We got the chance to play on national TV and Radios. We had prestigious guests join us on stage (Vanessa Paradis, Mathieu Chedid, Angelo Debarre, Ayo...).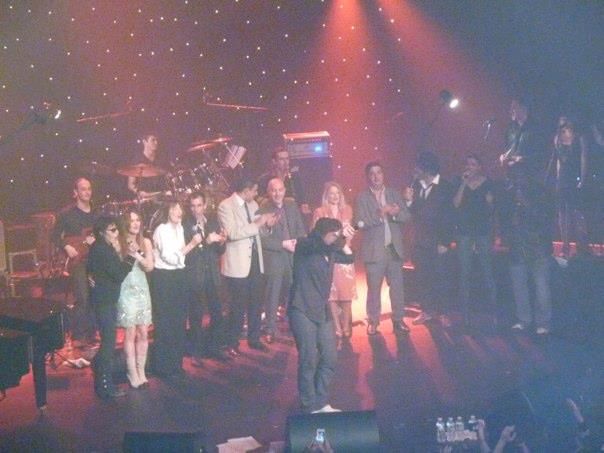 (On stage with all the guests for the encore at the Casino de Paris, 8 nov 2011)
The band was itself a delight to work with - featuring Gainsbourg veterans Stan Harrison and Gary Georgett (sax, keyboards); Karen Brunon and Valentin Mussou (strings); Guillaume Estace (guit), and fellow New-Yorker Antoine Cara (drums). Not forgetting Lulu, who made all the arrangements and directed the band with an iron fist ;-)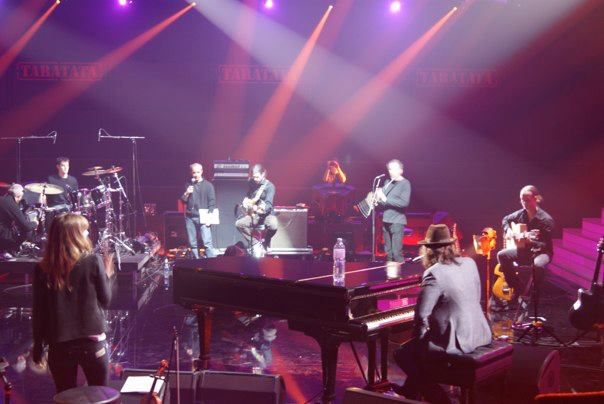 (Recording "Taratata", France's most famous music show)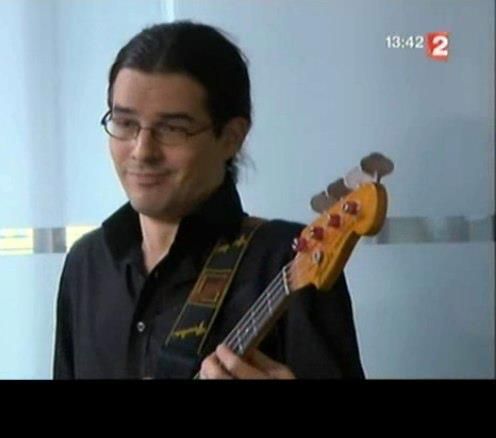 (weird face expression during the 1pm national news show...)
Now we wait and look closely at album sales, until next spring/summer, for more (worldwide) shows! See you there!
L.
(PS: Videos available HERE)