New album "SIDE$HOW" is out now on Bandcamp (artist friendly) and other platforms!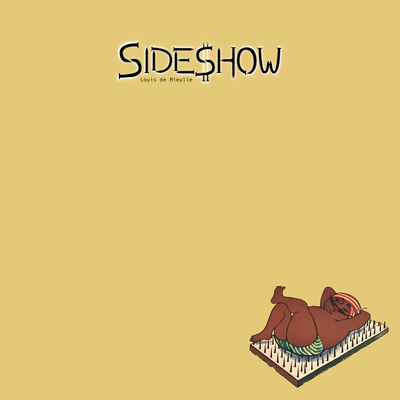 SIDE$HOW
"An incidental diversion or spectacle in addition of the main entertainment (as of a circus)"

A sidestep from Louis' more serious musical experiments
Loose and fun jam session between Brooklyn friends
A sideshow's a great way to make easy money on the side! Bring your children!


BED OF NAIL$
"Witness the Fakir's legendary coolness!"

This first Sideshow album features the track "Bed of Nails", a cosmic Nu Jazz journey where sonic spikes tickle your brain and body.
Watch out for more Sideshow attractions in the near future!


NEW PROCE$$
"Live musical Oddities!"

Recorded live in a studio and on a Brooklyn soundstage, this album is a drastic departure from the computer-generated DUAL (2017) and Outside The Square (2018), which were meticulously assembled and edited, note by note.
SIDE$HOW is a release-after-tension affair.
Based on a simple ostinato, the eight variations are mostly improvised on the spot.
Economy of means at the service of musical interplay.
Credits
released August 30, 2019

Sideshow Louis: bass, regurgitator
Casimir Liberski: keyboards, chapeaugraphy
Eitan Kenner: keyboards, human blockhead
Doron Lev: drums (1-4, 6), fire breather
Raphaël Pannier: drums (5, 7, 8), glass walking

Composed by Louis de Mieulle
Mixed and mastered by Chris Krasnow
Track 5, 7 and 8 recorded at Wonderpark Studios (Brooklyn) by Chris Krasnow, assisted by Eva Lawitts
Track 1-4, 6 recorded at Astoria warehouse (Queens) by Roy Boukris, assisted by Ron Warburg.
Fakir: Bobby Kooka
Produced by Louis de Mieulle